When it's time to get a new garage door, you'll have to decide whether you want one with windows or one without. It's a more complicated decision than you may think, and the experts at Crawford Doors are here to help you weigh the pros and cons.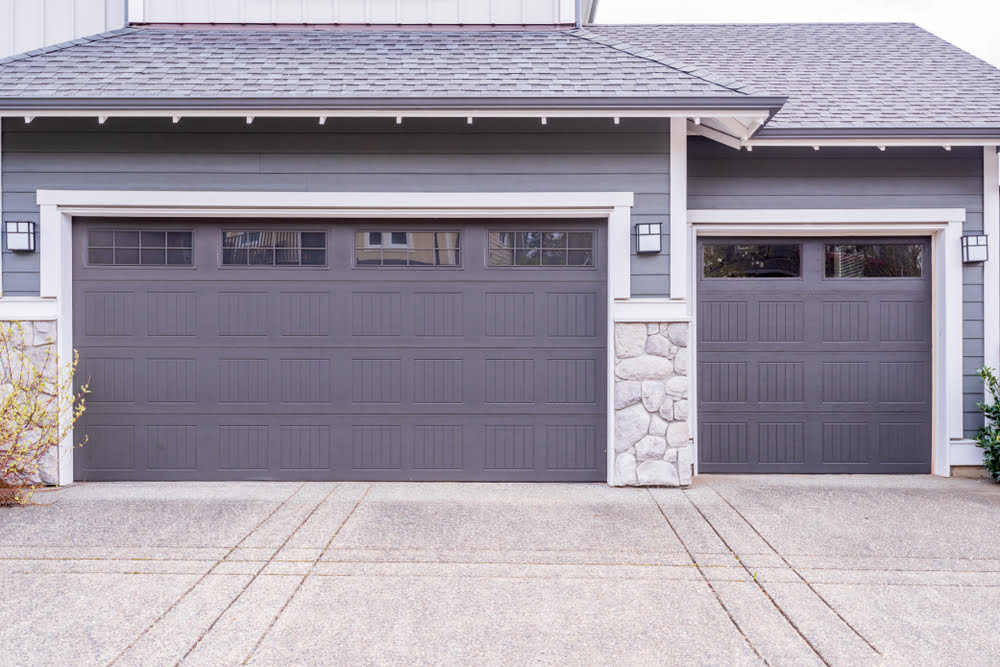 Pros of having a garage door with windows:
1. Prettier
Windows add a graphic design element to an otherwise plain door. You can get the windows in a row, or put them in different panels to make a pattern. You can also have fun with garage door window inserts by changing up the look of some or all your windows.
2. More light
Garage doors with windows allow you to have natural light in your garage. This is handy because you won't always have to turn a light on to get from your car into your house. You can also pop into the garage to grab some trash bags or another item you need without bothering to turn on a light.
3. Better ventilation
If you get a garage door with windows that open, you let some fresh air in your garage. If you store paint, chemicals or other items that smell or give off fumes, having the ability to circulate the air from time to time is helpful. You could just open the garage door, but it would be a less attractive method of ventilation.
Cons of having a garage door with windows:
1. Easier to break
If you have kids who play ball in the front yard, the potential for damage to your garage door windows is greater. Although the glass is cheaper to replace than a dented door panel, it's a more common occurrence. Consider getting tempered glass for your garage door windows – it's more resistant to breakage.
2. Security risk
Broken garage door windows are a security risk – you must get them replaced as soon as possible. But even if your garage windows are intact, it's still somewhat of a security risk. Garage doors are usually made of heavy material such as steel that is difficult to penetrate. Windows are easy to break, and a third of burglars break into homes through garages. Consider opaque windows, so potential thieves can't look inside your garage and get tempted by what you have.
3. Colder
Many garage doors are insulated, which helps keep the interior space warmer. This is important if you use your garage as a workshop or for other activities. Insulated garage doors also keep out noise better, whether it's from traffic, children playing outside or barking dogs. The insulating properties are less effective if you have windows.
The score is tied: 3 to 3, which is why we sell lots of garage doors with windows and lots without. The decision will come down to how much weight you put on each factor. If you have a good home security system, you may place more weight on having a stylish garage door than having an impenetrable one.
For more advice about what type of garage door you may want to buy, or for garage door repair, call the team at Crawford Doors.