We're proud to supply a variety of garage door materials for our clients at Crawford Door Sales, with wood themes serving as some of our most popular to this day. Clients looking for a classy and elegant aesthetic combined with excellent practical value regularly inquire about our wood garage doors, which combine these areas in unique ways.
One common question we get from such clients interested in our wood garage door products: How do these compare to faux wood garage door materials, also known as steel carriage garage doors? There are several important differences, starting with the actual material and extending to a few other vital areas. This two-part blog series will dig into everything you need to know here as you make your selection down these lines.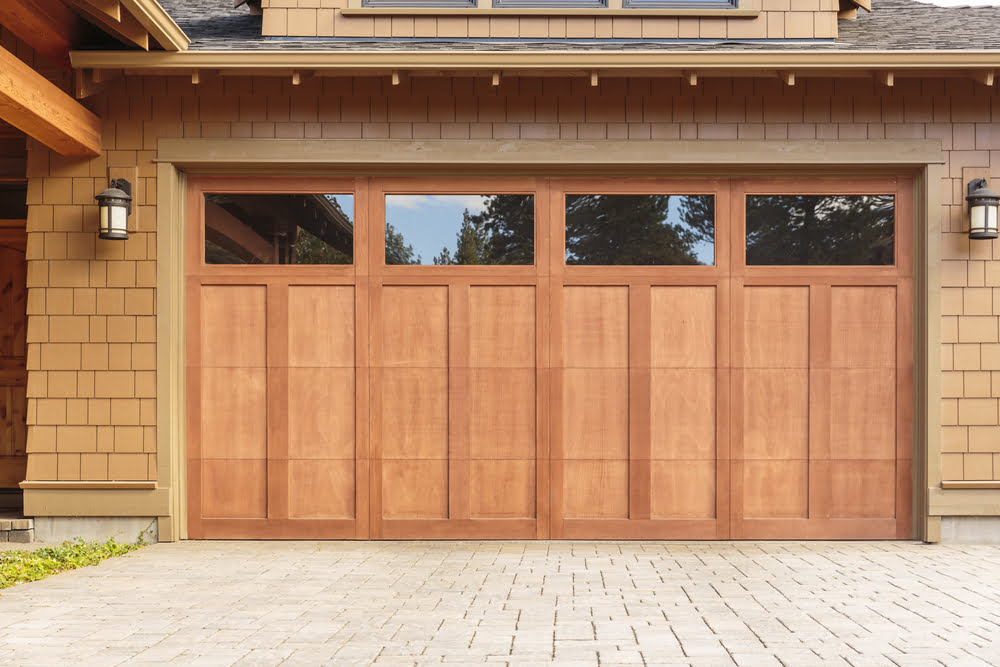 Basic Differences
As the name and basic logic would suggest, standard wood garage doors refer to those made of solid wood. The most common wood types here are redwood, cedar, hemlock and Douglas Fir, though there may be combinations herein or other wood types used in some cases.
A steel carriage garage door, on the other hand, features steel in the core of the door, then a wood overlay that's meant almost exclusively for aesthetics. You get the look of a classic wooden garage door, but a lighter and less expensive interior material that comes at a different price point and with varying maintenance needs.
Each of these door types offers specific benefits and drawbacks depending on your needs – we'll start with wood doors for the rest of part one, then dig into faux wood for part two.
Pros of Wood Doors
True wood garage doors have several benefits:
Curb appeal: Wood garage doors are considered as much of a decorative item as a functional one. Often custom-made for your home specifically, you will have a lot of control over customization and personalization here.
Durability: Wood garage doors are extremely solid and durable. It's difficult to dent them, for one, and even if panels do experience cracks, chips or warping over time, you can easily replace single panels rather than the entire door.
Resale value: Homeowners who keep property value in mind will always be worried about ROI – wood garage doors have shown to provide great return.
Cons of Wood Doors
Now, there are a few potential downsides to consider for true wood doors:
Price: Wood garage doors almost always cost more than faux wood or steel carriage garage doors based on material costs.
Maintenance: While these doors are indeed durable, they will require sanding and repainting every couple years, plus sealing to block out moisture, pests and other damage risks.
Initial wait times: That customization we talked about above can have a small downside – it may take longer for the door to be built, as it can't be sourced immediately from a warehouse.
For more on the differences between wood and faux wood garage doors, or to learn about any of our garage door installation or repair services, speak to the staff at Crawford Door Sales today.