For those looking to improve both their home's curb appeal and its practical qualities, the installation of a new wood garage door is one of the top options out there. This material is both aesthetically pleasing and durable, plus works with both modern and traditional home styles.
At Crawford Door Sales, we have a wide variety of wood garage doors available. How do these options compare to a very similar material known as faux wood? This two-part blog will go over the basic differences between the two, some benefits and drawbacks of each, and which factors you should consider when choosing between the two.
Difference Between Wood and Faux Wood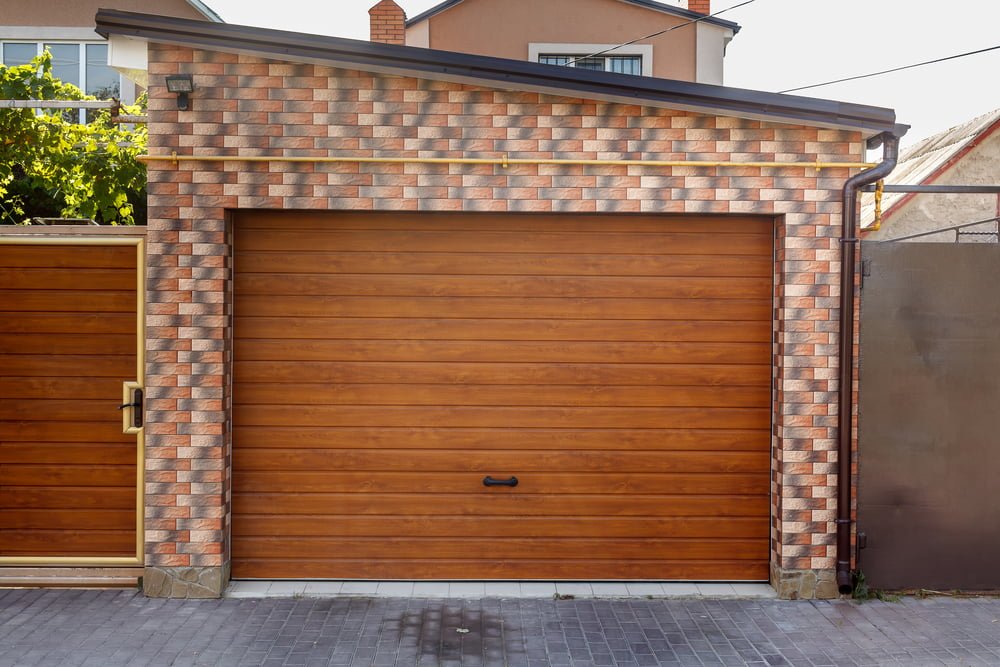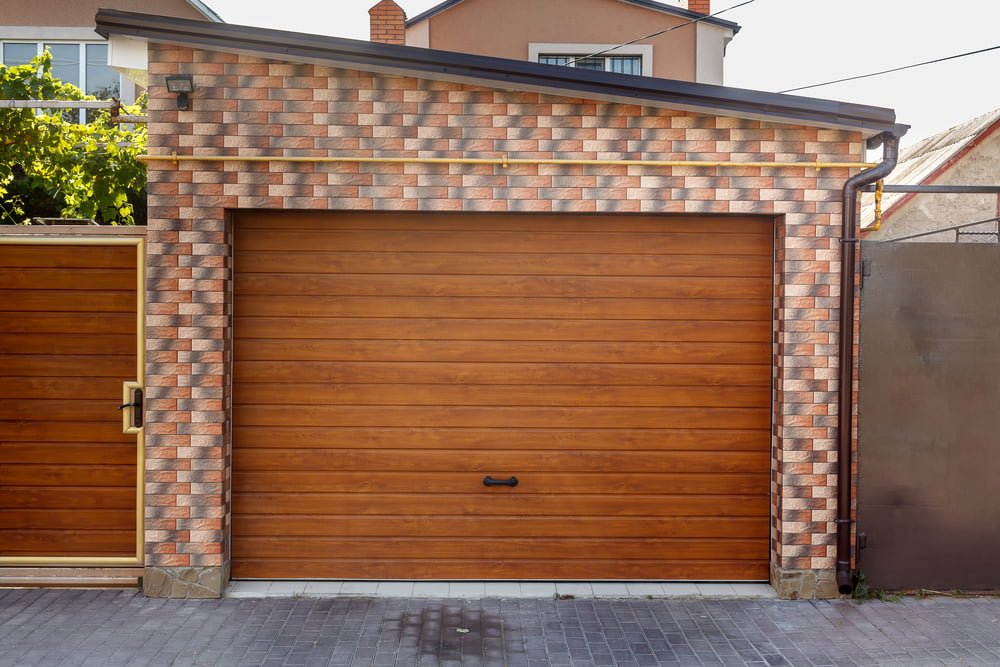 Generally speaking, wood garage doors will be made of a few strong, reliable wood types. These may include redwood, hemlock, cedar or Douglas Fir in some cases. These doors will be made of this material inside and out, front to back.
Faux wood doors, on the other hand, refer to doors that have a steel core surrounded by a wood overlay made of one of the same materials mentioned above. Faux wood garage doors will appear exactly the same as a standard wood door to the inexperienced eye, but will be lighter and will generally come for a lower price.
Benefits of Wood Garage Doors
Some of the primary positives that come with purchasing a true wood garage door include:
Durability: It's hard to find a more durable garage door product than wood, which can hold up against virtually any impact or force. Wood is known for the fact that denting it is virtually impossible, and while it's indeed possible for wood to crack or chip over time based on natural wear-and-tear, wood doors make replacing single panels or areas simple – with no need to pull out the entire door and replace it for a far larger expense.
Curb appeal: Wood doors are considered just as decorative as they are practical, with personalization elements possible nearly everywhere.
Resale value: Down similar lines, if you're thinking of selling your home, even if not for many years, a wood garage door goes a long way. Garage doors are some of the first things people see when they pull up, and we all know what they say about first impressions.
Drawbacks of Wood Garage Doors
In certain situations, there might be a few reasons why a wood garage door won't be perfect for you:
Budget: Wood doors are more expensive than faux wood, mainly due to material that's more resistant to elements.
Wait times: Wood doors allow you to customize everything from basic color to style and more, but you do have to wait for this construction to take place.
Maintenance: Wood doors do require maintenance to protect them from the elements, as well as from pests like termites. You will need to sand and re-paint the door every few years to avoid risks of rotting or bowing.
For more on choosing between wood and faux wood garage doors, or to learn about any of our garage door systems, speak to the pros at Crawford Door Sales today.