For many commercial or industrial facilities, a typical garage will be replaced by what's called a loading dock. Also known as a loading bay, a loading dock is an area where goods can be loaded and unloaded from trucks, vans and other business vehicles that may be used for product transportation.
At Crawford Door Sales, we're proud to offer a wide range of loading dock equipment solutions in addition to our high-quality residential and commercial garage doors. One item that's constantly at the top of our priority list when it comes to your loading dock and any products or services we provide for it: Safety. This multi-part blog will go over certain guidelines in place for loading dock safety, the hazards that may prevent these guidelines from being followed, and several major tips for improving the overall safety of your loading dock without minimizing efficiency.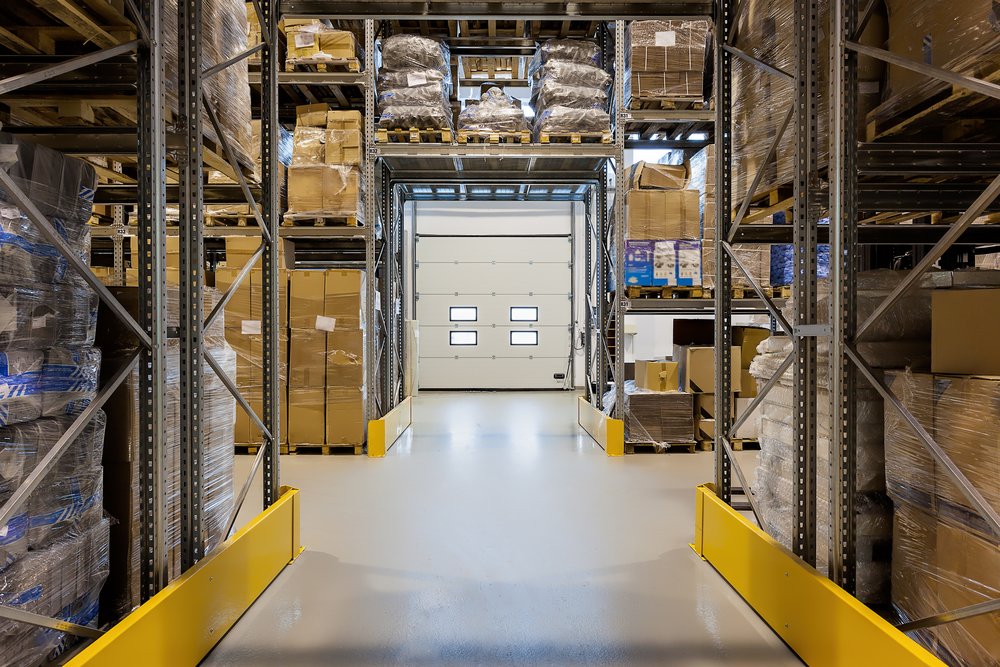 OSHA Requirements
The Occupational Safety and Health Administration, abbreviated OSHA, has a number of laws and regulations for numerous commercial areas, including loading docks. Here's a quick snapshot of three areas that apply to loading docks within OSHA standards:
Personal safety equipment: Abbreviated PPE for personal protective equipment, OSHA standards require that several pieces be provided to workers. These include safety boots, gloves, high-visibility clothing, and hearing and eye protection when applicable.
Guard rails: Due to the risk of employees falling from the loading dock platform, guard rails are required by the OSHA for whenever the dock is open. Any wall opening that's at least four feet up from the ground must be guarded by a barrier that includes both a top rail and intermediate rails and posts. The rail should be roughly 42 inches from the floor to stop the risk of anyone falling.
Forklifts: When forklifts are being used in the area of a loading dock, there are several major OSHA guidelines to be followed. These include equipment requirements and training for all forklift operators, plus braking requirements and wheel stops for all these or other industrial trucks.
Frequent Loading Dock Hazards
Some common loading dock hazards to be aware of:
Trailer separation: When the trailer gradually drifts away from the dock, creating a dangerous gap.
Landing gear collapse: When weak landing gear fails and moves the trailer, possibly injuring workers.
Premature departure: When the truck pulls away too soon due to poor communication.
Dock shock: When lift truck operators are impacted by a bumpy transition moving materials from the warehouse floor to the loading dock.
Unsecured loads: Sometimes caused by dock shock, unsecured loads can slide off forklifts and cause injury.
Lifting issues: When employees attempt to lift items that are too heavy or otherwise risky.
For more on loading dock safety, or to learn about any of our garage door products or services, speak to the staff at Crawford Door Sales today.