Whether you're a business owner in need of more secure access points or a homeowner looking to improve anything from your property's aesthetic to its security, a gate access system could be just the thing for you. There are numerous such systems available on the market today, from simpler options to complex security applications.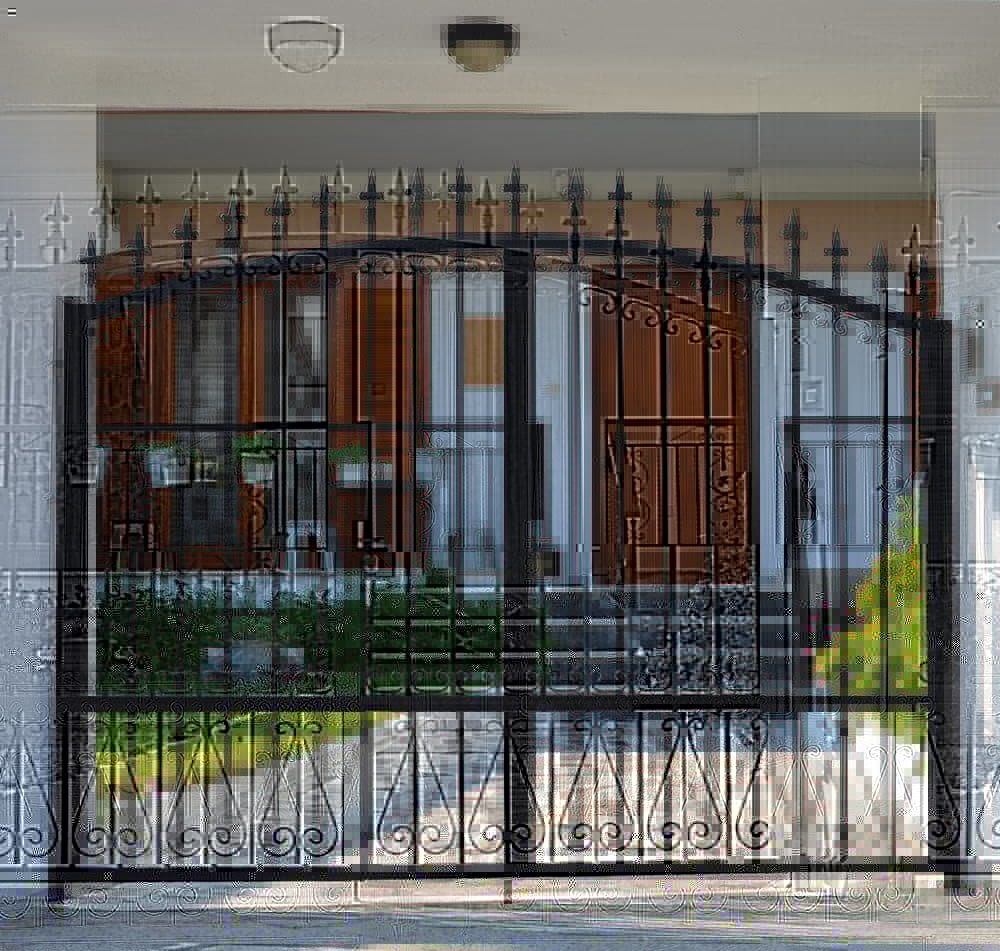 At Crawford Door Sales, we have a huge selection of gate access systems for homes and businesses in Utah. We stock numerous parts and upgrades for virtually every major brand out there, and can help you with every detail of this system no matter what your needs. What are a few of the automated gate options that might be available to you here? Let's take a look.
Slide Gate
If you're looking for a gate that does very well in more confined spaces, the slide gate is often just the thing for you. It's made up of either one or two gates, which slide horizontally across tracks to open and close. Single-gate options will slide left or right from one end, while double-gate assemblies will have two gates parting in the middle and sliding to each end.
In general, slide gates are best for flat driveways that have some room to either side. But as we noted, they're perfect for driveways that don't have a ton of forward and backward space – they leave a fully clear driveway when they're open, perfect for business access in many cases. They're generally not recommended for narrower driveway areas with slopes or inclines on the sides, or with bodies of water nearby.
Swing Gate
Swing gates are also available in both single- and double-gate styles, each opening inward to allow vehicles in and out. Fully open gates will sit parallel to the driveway.
In many ways, swing gates are the inverse of slide gates they're best for spaces that may not have a ton of room on either side, but are not limited as much from a front-to-back standpoint. The fact that gates sit parallel to the driveway means this gate type fits very well even if you have shrubs or water features on either side of the driveway.
On the flip side, swing gates are not recommended for driveways that curve upward, as there won't be space for them to open and close. They can also be awkward for shorter driveways where the inswing gate might block vehicles.
Tilt Gate
A tilt gate raises vertically to allow vehicles in, rather than horizontally. Single-gate assemblies pull up and to one side, while double-gate options part in the middle and pull to both sides. Open gates will sit at 90-degree angles to the side of the driveway.
Tilt gates require plenty of overhead space, so things like trees need to be considered. If this is the case in your area, though, these gates take up virtually no horizontal space when they're open, and they're common for open parking lots or high-security buildings. For obvious reasons, they're not as suitable for roofed or interior parking areas.
For more on the type of automated gate that's right for you, or to learn about this or any of our garage door products or services, speak to the pros at Crawford Door Sales today.