We all put up with certain very minor inconveniences in our daily lives, and one of these for home and business owners and occupants is the noise of a given garage door. This barely even registers as a nuisance in most cases, especially with today's modern, high-performance garage doors that are made to operate smoothly and quietly.
At Crawford Door Sales, however, we've seen numerous examples of garage doors that make far more noise than they should. Not only is this annoying and even possibly a source of decreased work efficiency in a workplace setting, it could signal damage or improper installation to the garage that requires immediate attention. Let's look at a few of the common culprits of noisy garage doors, plus what you can do about them.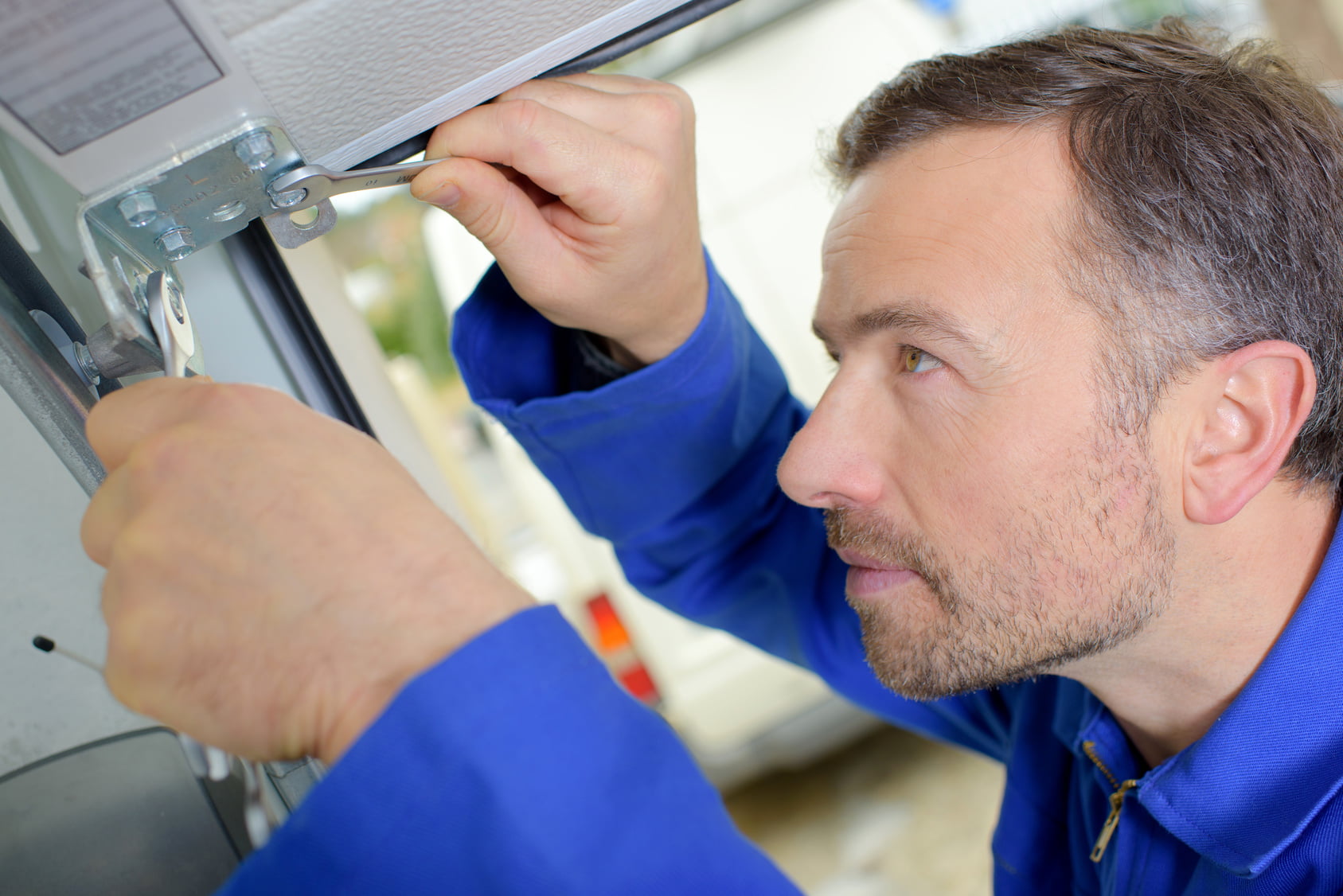 Simple Solutions
Some of the possible reasons for garage doors that are far too loud:
Rollers: Try opening and closing your garage door a few times, and check the rollers on your tracks as you do so. Look to see if any of them are loose, damaged or otherwise malfunctioning. We recommend doing this manually and disconnecting the garage door opener beforehand. If you discover an issue with one of your rollers, give us a call.

Screws or bolts: Garage doors have several different screws and bolts that help hold various components together, and these may become loose over a period of months or years. In some cases, these may be creating the noises you hear. Do a basic check here and tighten any loose screws, nuts or bolts with a wrench and socket set.

Opener: Many garage doors are still using older motors for their openers that are the central cause of noise. Just like an old car motor, these tend to get louder and louder as they age, and this is often among the first signs that you need a replacement.
Leave it to Pros
If your issue is screws or bolts that aren't tight enough, and you're confident in your skills with the wrench and socket set, you can safely look to repair these problems on your own. If the problem is either of the other areas we noted, however, or if you can't locate the specific source of your garage's high noise levels, you absolutely should not attempt repairs on your own. This is both potentially dangerous and potentially harmful to your system. Instead, call our pros for garage door repair.
Regular Maintenance
To help avoid noise and other wear and tear issues with the garage, have it maintained yearly or more often. Basic maintenance includes lubrication, checking hinges and rollers, tightening anything loose, and looking for worn cables.
For more on how to deal with a garage door that's far too loud, or to learn about any of our garage door products, speak to the staff at Crawford Door Sales today.