Modern technology continues to impact our world in numerous ways, and garage doors and openers are no exception. One particular trend that's on the rise in recent years, and will likely continue to be in the near future: The use of smartphones for garage door opening and closing purposes.
At Crawford Door Sales, we're happy to offer a wide range of garage door operators and numerous garage door services to clients around Salt Lake City and other parts of Utah. We'll assist with any kind of opener setup you're interested in, whether it's a traditional remote or a connection to your smartphone. In this two-part blog series, let's look at how smartphone garage door opener setups work, the basic components required, and some of the benefits of going this route.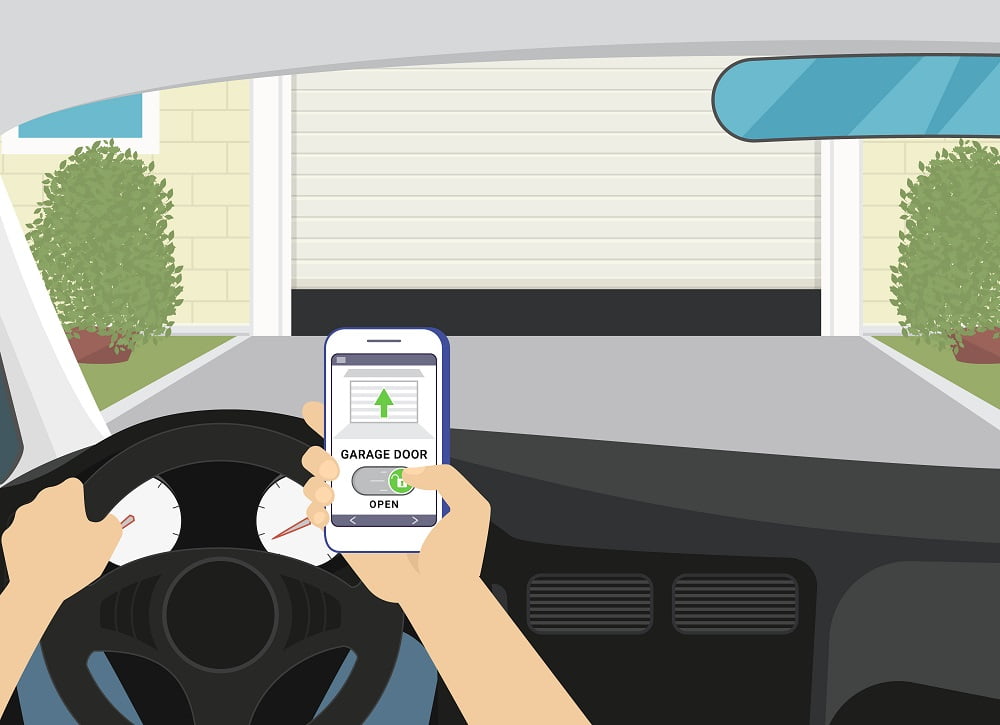 How it Works
For those unfamiliar with how a smartphone garage door opener setup works, the concept can seem intimidating. But it's really quite simple: The traditional opener that comes with your garage door is replaced with an upgraded system, which includes a Wi-Fi or Bluetooth connection to your home network.
This way, you can control your garage door from anywhere in the world using an app on your smartphone.
Components Required
To connect your garage door to your phone, there are certain components that you'll need:
A Wi-Fi bridge or Bluetooth Smart Hub – This connects the opener to your home Wi-Fi network so you can control it remotely from anywhere.
A compatible smartphone app – You'll need to download the app that is compatible with your specific system.
Smartphone or tablet – You'll need a device that is compatible with the apps you download.
Our next several sections, and on into part two of this series, will look at some of the benefits of going this route.
Access in Various Situations
There are several situations where having this kind of opener is very helpful:
Forgot to close the door when leaving: We've all done it. We leave the house, get to work and then remember we left the door open. With a smartphone garage opener setup, you can easily check on your phone if the door is closed and close it immediately!
When you have visitors: If someone arrives when you're not home, you can easily open the door for them from anywhere with a few taps of your finger on the app.
When you're out of town: Whether you're away for business or pleasure, you can rest easy knowing that if someone needs to get in and you don't have access to a spare key, they can get in without any hassle.
In part two of our series, we'll continue to look at the benefits of setting up a smartphone garage door opener, and how Crawford Door Sales can help you get one installed. Stay tuned!
Until then, if you have any questions or need assistance with your own garage door setup or any garage door services, contact us at your convenience.