In part one of this two-part blog, we went over some of the early history of garage doors and their uses. Garage doors have existed in some format or another for thousands of years, dating all the way back to the invention of the wheel, and they continue to evolve today.
At Crawford Door Sales, you'll see an attention to detail and craftsmanship in all our commercial and residential garage doors that reflects our appreciation of the history of our industry. Today, we'll go over some of the more recent areas of garage door history, from the middle of the 20th century up to today.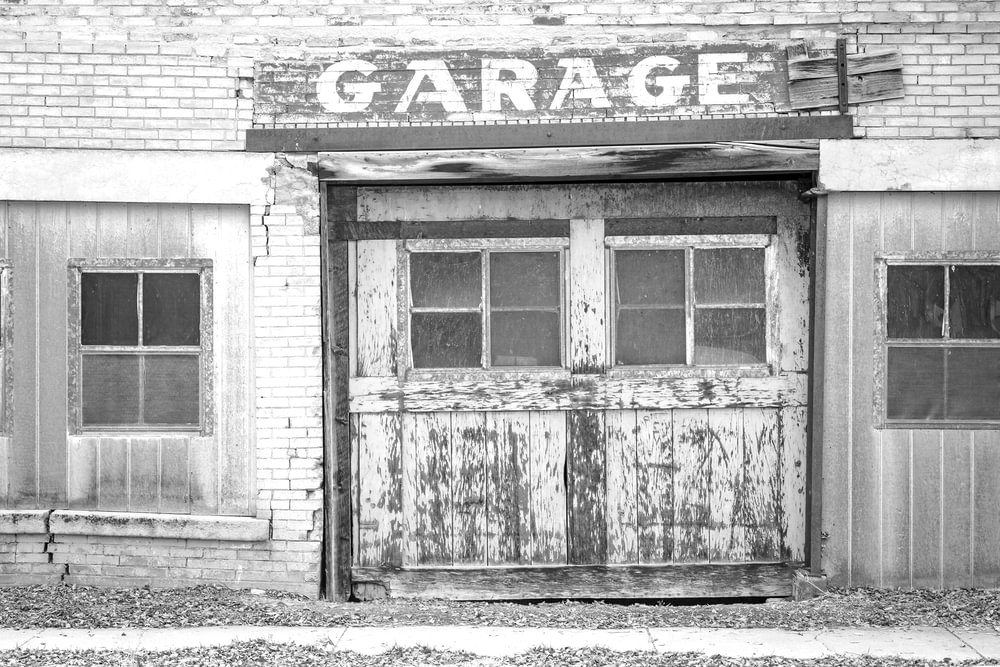 House Attachments
Garages first became popular on a private, single-home basis in the early 1900s, and this popularity took a bump in 1926 when the first electric garage door was invented. And while it took a decade or two, this popularity was reflected in another development that hit by the mid-1900s: Architects designing homes with their own dedicated garages attached.
Part of this adjustment was also due to the size of cars greatly increasing after World War II ended. More and more households owned at least one car, maybe even two, and garages had to grow as well. This meant that by the 1960s, home garages made up nearly half of the average home's square foot space.
Wood Alternatives
To this point in history, nearly all garages and garage doors had been made using some type of wood. But in the 1970s, this began to shift – materials like fiberglass, steel, aluminum and others were introduced as options, and they began to rise in popularity based on their several benefits to home and vehicle owners. Garage door buyers now had more than one material choice to consider, which also increased the range of prices and services available for garage doors across the country.
Safety Evolution
Up until as recently as the 1980s, you'd be surprised at the general lack of safety regulations that were in place for garage doors. There were no laws about sensors or garage doors retracting if contacting objects, and this meant they could be unsafe if operators made mistakes.
But in the early 90s, this all began to change. A federal law was passed that required sensors in garage doors, which would cause the door to retract automatically if it contacted an object before fully closing. These sensors have evolved over time, but you'll still see them in some form in any garage you purchase.
Modern Garage Doors
Today, the garage door remains as popular and necessary as ever. Over 75 percent of all homes have at least a single-car garage, and nearly a quarter of all new homes have three-car garage options. The garage has become more than a storage area for vehicles – it's also a front-facing element of home design, an option for additional storage, and even a potential space for other activities (think of a home office, for instance).
For more on the history of garage doors, or to learn about any of our steel, wood, glass or other garage door materials and products, speak to the pros at Crawford Door Sales today.